Do not be discouraged when it comes to decorating a rented space!
When I walked through the demo apartment prior to signing the lease, I could immediately envision most of my furniture in the space. It was exciting to think about decorating a place that was entirely mine! Here's what I learned along the way:
Don't overcrowd with too much furniture. My kitchen table is tiny, but does the job! I've had this table since college. It had four matching chairs but they were pretty dated, so I bought these cute aluminum ones to give it a fresh look!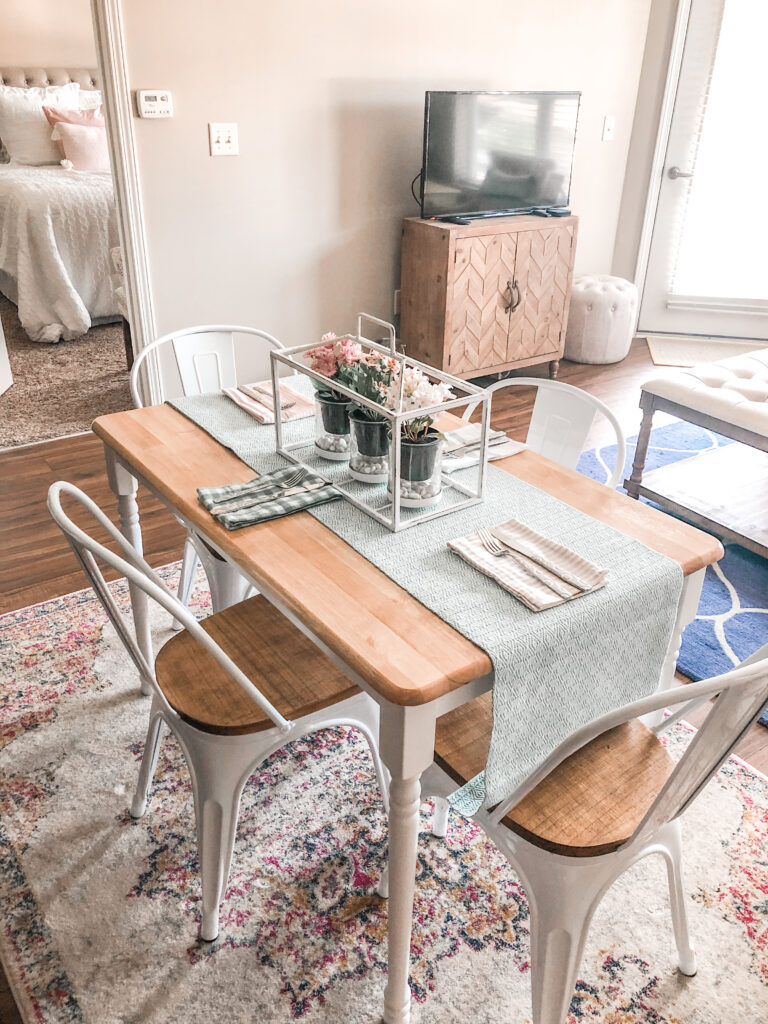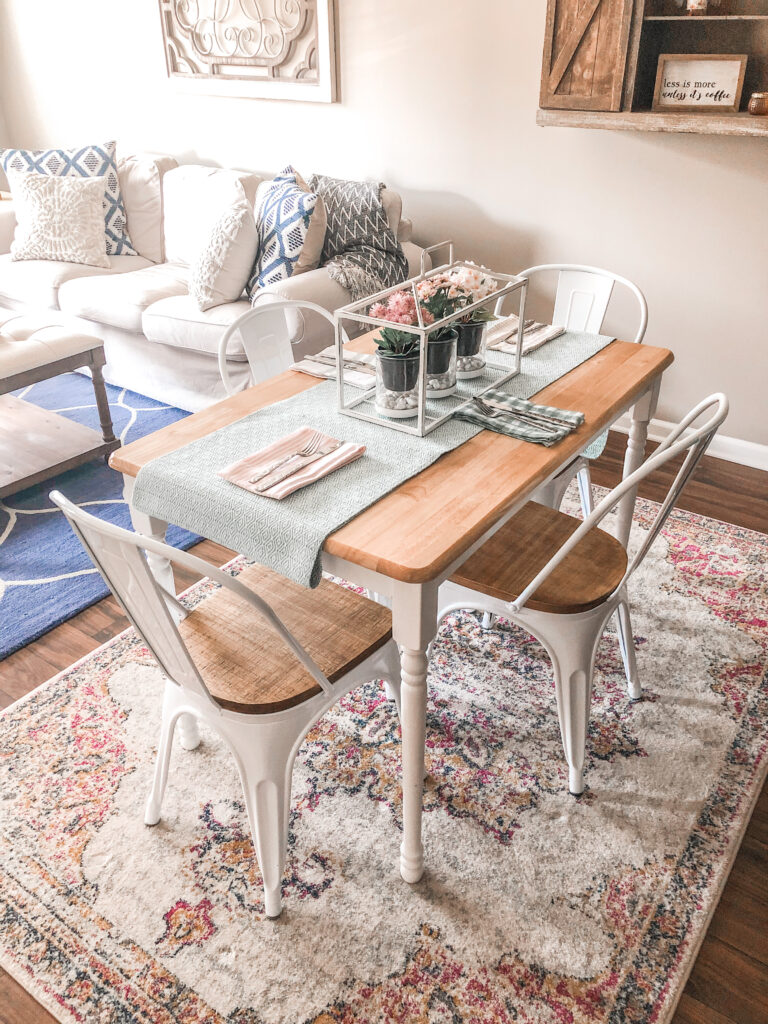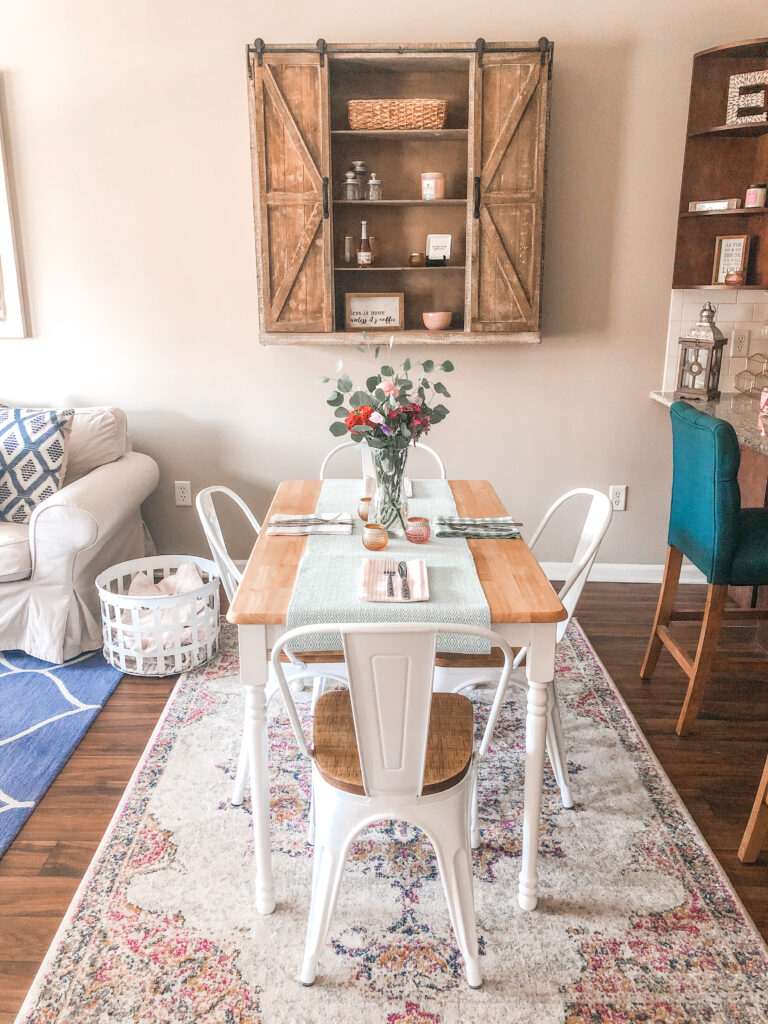 I originally planned on having two small chairs in the living room, along with the couch, ottoman and two side tables. But when I put it all together, it just wasn't working. Instead, I moved them to my bedroom and opted for one chair. Even though I had one less place for people to sit (I love entertaining) it fit better and actually made the room feel bigger.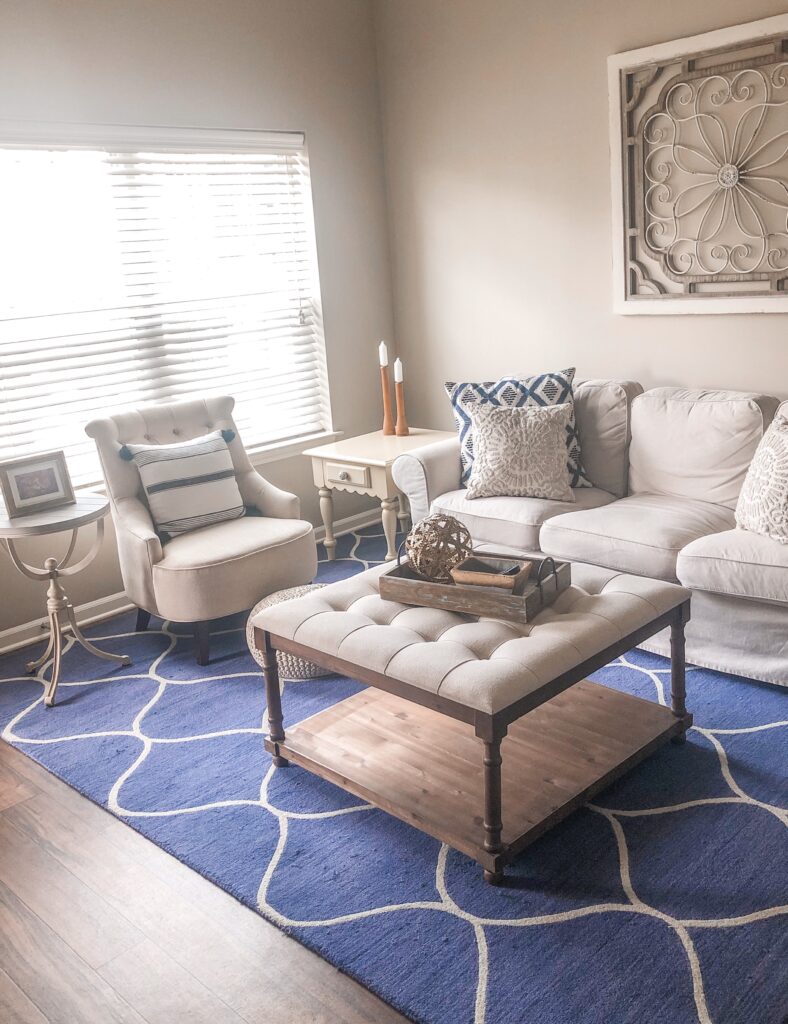 Find creative ways to organize! One of the most practical things I added was hanging a wine glass holder underneath one of the kitchen cabinets. It gives me a fun place to display my wine glasses!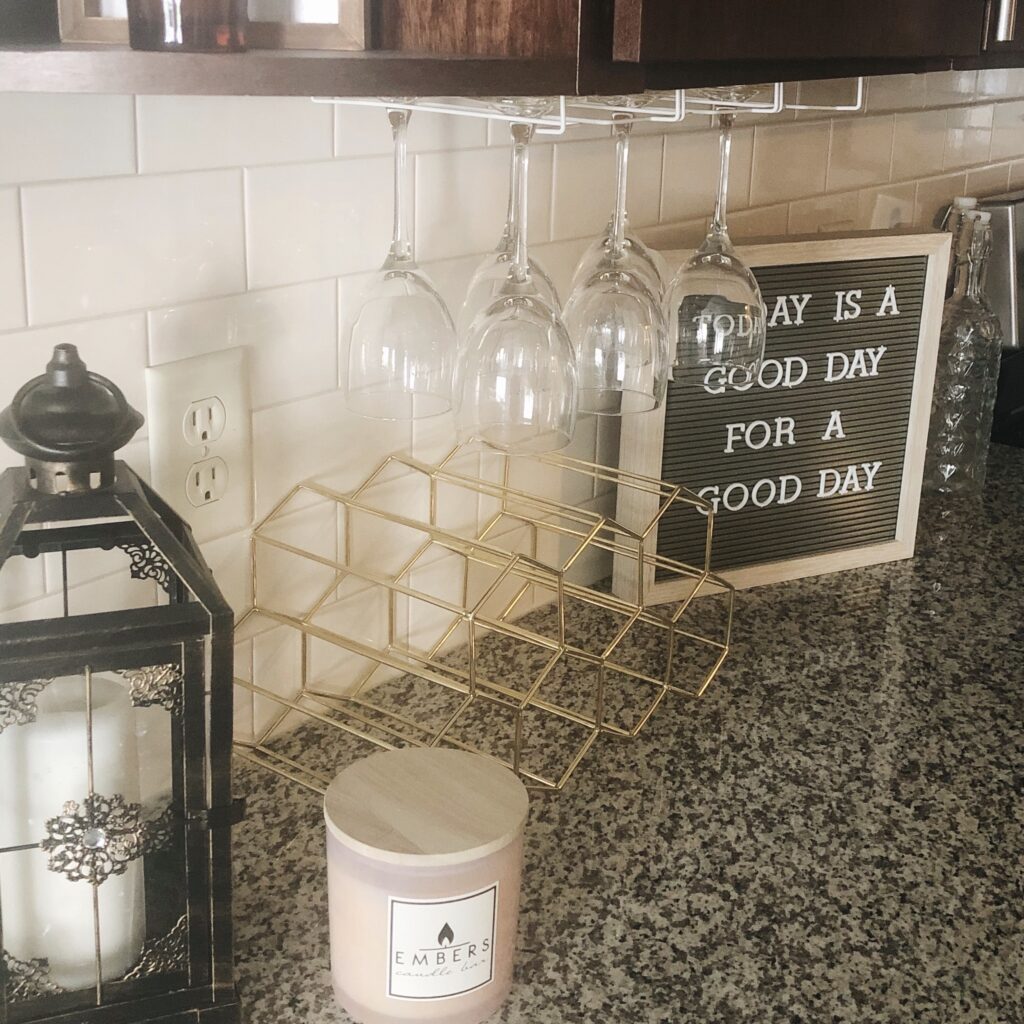 I would highly advise you to stick with neutrals– think wood, white, cream, gray etc.– when it comes to your bigger and more expensive pieces. They tend to stay in style longer. My couch is a hand-me-down from Ikea (thank you Katlyn and John). It is cream and goes with everything! Fancy it up with some throw pillows to add some color and texture. Towels and shower curtain are from Target! The shelf I purchased from Hobby Lobby.
I love my space and it truly is a representation of me and the things I love. There's no need to mimic someone's style if you feel confident in your own! However, I'm always flattered to give advice and suggestions!
DM me on Instagram or leave a comment below if you have any questions regarding your space or mine!
Love always, Ericka