I doubt people look at me and think I struggle or even worry about my skin. But I do! Just like most women, I'm my toughest critic– we need to give ourselves more grace, right?!
This time last year I felt desperate to find a skin routine that would make my blemishes disappear and stay far far away. But I wasn't having much luck. After trial and error, I've finally found a simple regimen that works for me.
My skin is on the oily side, which my mom keeps saying I will appreciate when I'm older, however, it was a major struggle during my teenage years. My skin cleared up in my mid 20s, but just when I thought I was in the clear I turned 30 and BAM… acne was back again! Granted, I had just gone through one of the toughest years of my life and I'm sure stress had a lot to do with it.
I was not only developing hormonal acne around my chin and jawline, but I had tiny bumps (sorry, I don't know the scientific names so bare with me) that are basically clogged pores all over my forehead. Since then, I've been on the hunt for a skincare regimen that works for me and I think I've finally found one! I want to share these products with you in the hopes of helping even just one person fighting adult acne.
Not only is this regimen super simple, it is also very affordable! All products can be found at your local drugstore. Here's what I use and in the order I use them.
1.) Neutrogena Ultra Gentle Hydrating Face Wash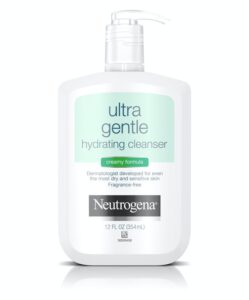 Even though I have oily skin, it is important that I don't strip away all oil and moisture– that in fact makes you produce more oil. I use this face wash morning and night. It is fragrance free which is very important to me. I love how gentle it is and does a good job of removing my makeup.
2.) Differin Gel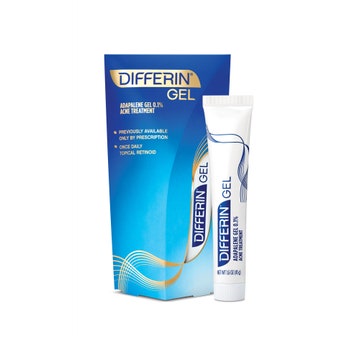 This acne fighting gel truly is a life changer! It is a retinoid so it also helps with anti-aging. Be sure to consult your doctor before trying this product, especially if you are pregnant or thinking about getting pregnant. I would start off using this product every other night for a few weeks as it can be a little irritating. But once your skin adjusts, using it every night is fine. I have used this product for years and I can't say enough good things! This is the product that makes my skin "glow", but it doesn't happen over night. In fact, you may not see changes right away; it can take 2-4 months, so be patient with it! Your skin might appear to get worse in the beginning, but that is your skin trying to purge the existing blemishes. It is now available over the counter and can be found at Walmart, Target or CVS.
3.) Neutrogena On-the-Spot Acne Treatment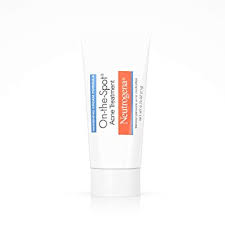 I pair this on top of my Differin gel at night. It has 2.5% Benzoyl Peroxide which is a great ingredient for preventing new blemishes.
4.) Clean and Clear Advantage Acne Spot Treatment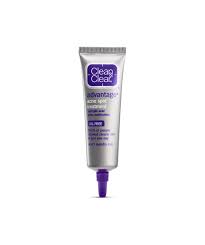 Every third night I use this product instead of the Differin and Neutrogena Acne treatments. It has 2% salicylic acid which acts as an exfoliant. I used to use a scrubby face wash to exfoliate, but I found it to be too harsh on my sensitive skin. This works much better! It does have a scent to it, but it isn't overpowering. Again, I use this 1-2 times a week at night only.
5.) Cetaphil Oil Control Moisturizer SPF 30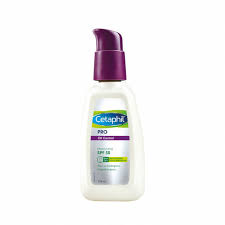 I have used this Cetaphil Moisturizer for 15 years. I works great so why change it up?! It is lightweight and has SPF. I use this morning and night!
6.) Neutrogena Hydro Boost Eye Gel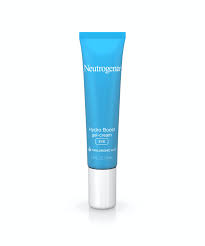 This is the eye gel I use. I put it on morning and night– it absorbs amazingly! It really helps me with puffiness and it is hopefully fighting wrinkles too. I really like it!
THAT'S IT! These are the only skincare products I'm using at the moment and I couldn't be happier with my skin. It is far from perfect but lots of progress has been made in the last year.
If you have any questions do not hesitate to leave a message or DM me! I love to talk skincare!
-Ericka